9 partners, 5 countries, 40+ experts involved
ESRIUM follows an interdisciplinary approach to reach its objectives. Nine partners from five European countries (Austria, Finland, Italy, Hungary, Spain) combine technical expertise in the fields of EGNSS localization, mobile mapping, autonomous driving and I2V communication with knowledge from road operators and logistics providers. The ambitious goal of ESRIUM is to create a novel business-case with validated economic and societal impact. The project goals will be addressed by technical research activities to solve the technical challenges, business research activities to refine the overall business case, innovation management activities, testing activities and dissemination activities.
Nearly half of the ESRIUM consortium consists of industrial/commercial partners (4 out of 9) covering the full value chain of needed stakeholders to ensure exploitation of the project results. Thus, the project has a clear potential to define a credible path for the sustainability of products and services. Furthermore, the scientific breadth of the partners will generate synergies across the individual topics and work packages.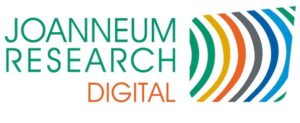 EGNSS localization, as one of the cornerstones with regard to authenticated and precise vehicle localization
on the map, is covered by JRD and the Finnish Geospatial Research Institute – Department of Navigation and Positioning
(FGI). Both research departments have a track record on GNSS research, where FGI will focus on real-time positioning of the end-user vehicle and JRD will focus on precision localization of the sensor vehicle.
Establishing I2V communication via C-ITS G5 is an active field of development at ASFINAG, which also develops hybrid C-ITS, complementing ITS-G5 with cellular communication. 


Development and evaluation of automated driving functions and systems is the research focus of VIF. The competence center has the available laboratory infrastructure and competence to implement prototype driving functions and modify them for testing and evaluation.
The stakeholder view within ESRIUM is represented by the Finnish Transport and Communications Agency (TRAFICOM), who expressed their interest in a letter of intent as well as by ASFINAG as a road operator. FHO – Transport Logistics and Mobility represents the stakeholder view of transport logistics on the road and will actively conduct the sustainability impact evaluation of the ESRIUM outcomes. 



Politecnico di Milano will contribute in the activities focused on the evaluation of the impacts of ESRIUM by following standardized European guidelines and Key Performance Indicators (KPI). It will contribute to the analysis and data elaboration of single impact areas of the planned services.
The industrial partners, NNG, EVOLIT and ENIDE as end-user with strong technological and process-engineering background will manage map data  management, predictive data and innovation.