the key highlights and outcomes
We are currently preparing together with DigiTrans colleagues the user acceptance testing week with professional truck drivers in Austria. The main goal is to come up with answers on how professional truck drivers react to the ESRIUM C-ITS messages on lane change and in-lane change recommendations.
Wolfgang Schildorfer
Professor for Transport Logistics and Mobility, Vice-dean for Research @ University of Applied Sciences Upper Austria
During the two-day agenda, the ESRIUM Consortium Meeting addressed a wide range of significant topics and engaging presentations. Participants received updates on project management, deliverables, and milestones, and engaged in insightful discussions on EGNSS localization, I2V communication, wear map creation, and integration, and proof of concept and in-vehicle validation.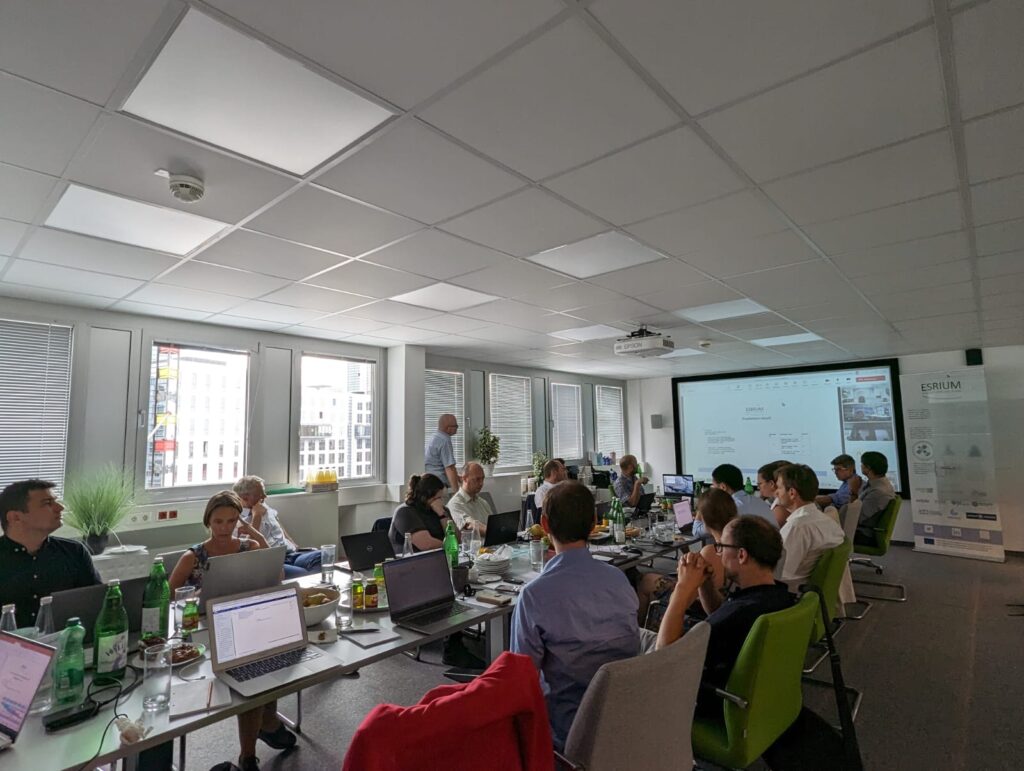 The meeting also highlighted the latest results related to project dissemination and exploitation, concluding with sessions dedicated to the Innovation Committee Meeting and the Exploitation of project results. The final day included a strategic planning session to outline the necessary steps to achieve objectives in the remaining six months.
High accuracy authenticated positioning is now a reality thanks to OSNMA, although the strict use of only-Galileo satellites that it imposes at the moment introduces a trade-off between authenticity and accuracy. The addition of navigation message authentication of GPS satellites would significantly increase the overall attained accuracy and availability.
José Vallet -
Senior Research Scientist @NLS National Survey Finland
Significant milestones have been successfully achieved in the ESRIUM project, reflecting the team's dedication and expertise. Notable accomplishments include the creation of a highly detailed wear map, referenced to EGNSS, providing valuable insights into road conditions. Additionally, a cutting-edge sensor system has been developed, showcasing promising results in detecting road damage. The implementation of an EGNSS-localization system has enabled the provision of accurate and cost-effective real-time position information, enhancing overall road safety. Moreover, customers now have access to comprehensive road damage state and evolution data. While progress has been made, there are remaining objectives to be addressed. These include the implementation of precision routing recommendations and broadcasting potentially dangerous locations, as well as the development of a compelling business case based on ESRIUM services. Lastly, the team aims to demonstrate smart automated routing that relies on broadcasting information, bringing us closer to a future of intelligent transportation systems.
Real-world evidence of automated driving supported by infrastructure is fascinating to see, and our technologies and algorithms will be elevated after the real-world vehicle test.
Kailin Tong -
Senior Researcher at Virtual Vehicle Research GmbH
WP5 - The Proof of Concept and In-Vehicle Validation, has recently completed the public road demonstrations of infrastructure-assisted automated driving on the Austrian A2 motorway and working hard on the data analysis. Initial results have already been submitted to some scientific conferences to be presented this year.
Selim Solmaz -
Head of Control Systems Group at Virtual Vehicle Research GmbH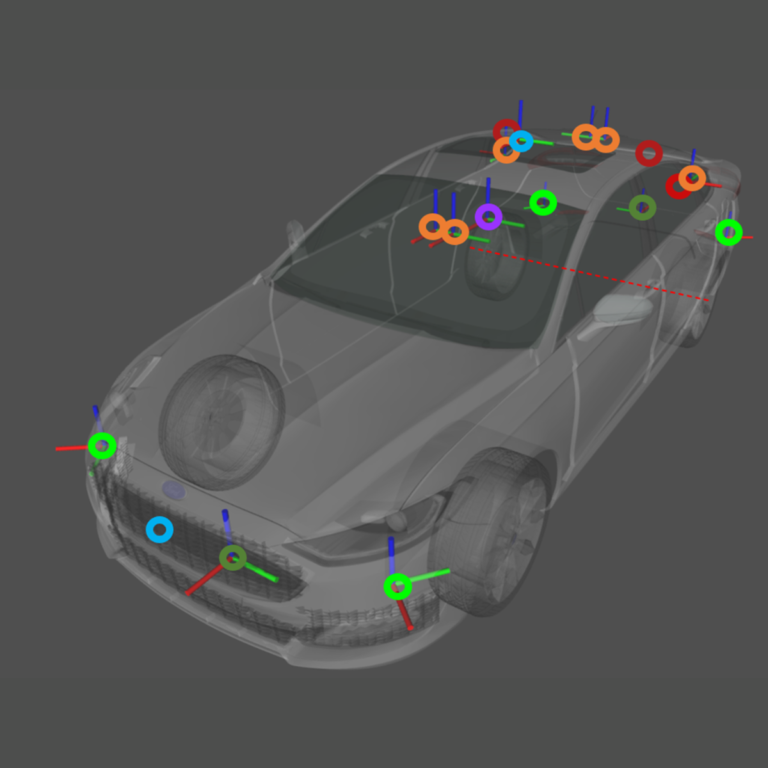 The "Proof of Concept & In-Vehicle Validation" phase of the project is driven by the overarching objective of showcasing the tangible benefits derived from the project's outcomes. This is achieved through in-vehicle field demonstrations that highlight the effectiveness of context-aware routing in specific use-case scenarios.  The primary aim is to not only demonstrate the technical capabilities of the project but also to showcase its potential business cases.
By aligning with the objectives of the EGNSS Agency (EUSPA), which seeks to promote the adoption of European Global Navigation Satellite Systems (EGNSS) in emerging market segments like intelligent and autonomous mobility, this phase of the project defines its high-level objectives. These in-vehicle demonstrations serve as powerful tools for illustrating the practical value and market potential of the project's innovations, contributing to the overall advancement and acceptance of EGNSS technology in the industry.
I am very proud to announce that WP4 - Wear Map Creation, Integration and Upkeeping, covering core technical developments of ESRIUM, was successfully finalized in time and within budget. Goals have been overachieved by providing a second generation of the Road Wear Sensor System, incorporating all lessons learned form the first generation in the context to robustness, cost and usability. The recognition of road wear, the scalable management of road wear data and the creation of geo-reference Road Wear Maps were integrated in a seamless workflow to provide data tailored for road operator use cases and C-ITS vehicle data communication. 
Patrick Luley -
Head of DIGITAL TWIN LAB at JOANNEUM RESEARCH Forschungsgesellschaft mbH
In the realm of "Wear Map Creation, Integration, and Upkeeping," the ambitious project, Esrium, has reached a critical juncture. Currently, it is focused on the completion of two pivotal tasks: "Sensor System Data Collection" and "Road Wear Detection and Classification." The successful finalization of these tasks will pave the way for Esrium to achieve its goal of revolutionizing how we understand and manage road wear.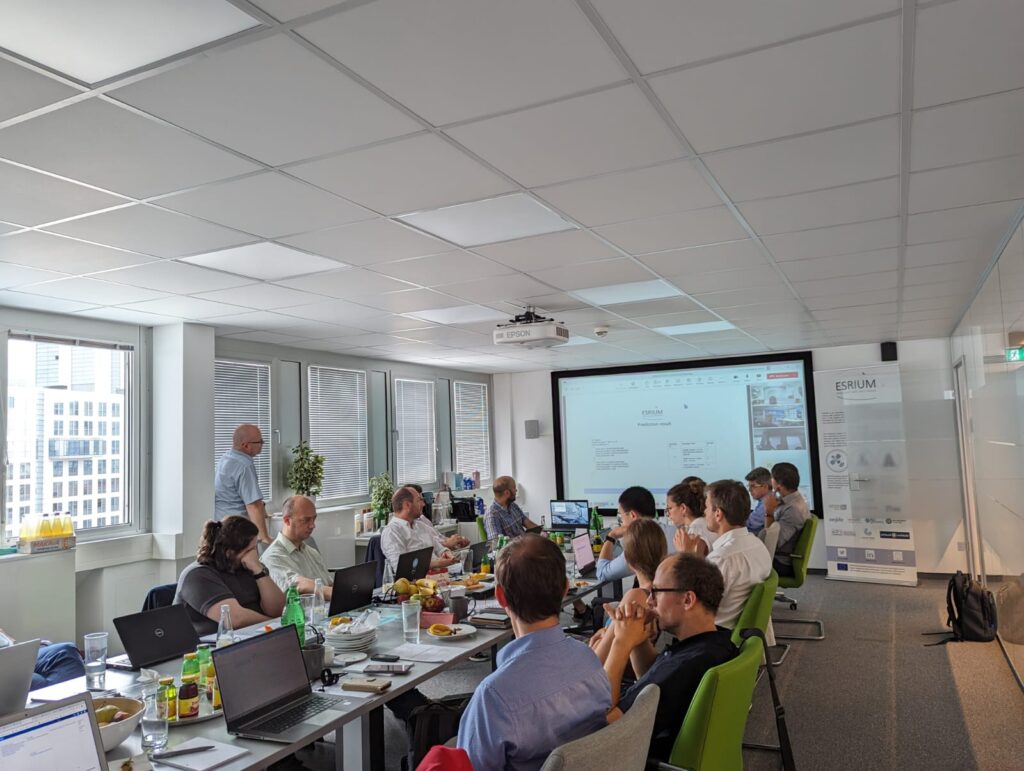 The first task entails implementing a sophisticated sensor network that meticulously captures essential data such as temperature, humidity, traffic volume, and pavement condition. This sensor system serves as the foundation for generating accurate wear maps. Simultaneously, the second task involves the development of advanced algorithms and machine learning models to analyze the collected data, enabling the identification and classification of various types of road wear. By conquering these challenges, Esrium aims to unlock invaluable insights and propel transportation authorities and infrastructure maintenance teams toward more informed decision-making and effective road maintenance strategies.