ESRIUM 2nd workshop led by Matthias Rüther the director of JOANNEUM RESEARCH Digital, took place at the 15th Graz Symposium Virtual Vehicle, on August 31st 2022.
Experts from JOANNEUM RESEARCH Digital, Virtual Vehicle, ASFiNAG and the University of Applied Sciences Upper Austria, shared different project scenarios and obtained relevant inputs for maximization of the technology's potential to provide added value.
Wolfgang Schildorfer Professor for Transport Logistics and Mobility, Vice-dean for Research at University of Applied Sciences Upper Austria, presented The ESRIUM Business Case: Challenges and Opportunities:¨One of the most important issues with regards to business aspects in ESRIUM is the strong road operators' involvement in the project. With this, we have a valid user-centred approach to developing a close-to-market solution.¨
Gottfried Allmer Project Manager at ASFINAG talked about the test scenarios that are going to be undertaken on Austria's highways in the ESRIUM project. An emphasis was placed on making sure that the transmitted messages in any tested functionality are embedded in an ISO standardization process.

Selim Solmaz, the Virtual Vehicle Research GmbH highlighted the In-Vehicle Validation – Test Setup for Automated Driving Functions: "It has been demonstrated in high-fidelity simulations that infrastructure-assisted automated driving functions in the form of strategic routing recommendations are realizable. These shall be demonstrated on the Austrian A2 Motorway in the form of use case demonstrations for lane-offset and lane-change recommendations on a prototype automated vehicle from VIF in the final year of the project" 
The partners conducted beta demonstrations and discussed the maximization of the technology potential which provides added value.
*For the latest official updates on the 2nd workshop, we invite you to download our press release at no cost: ESRIUM – Download our press releases for free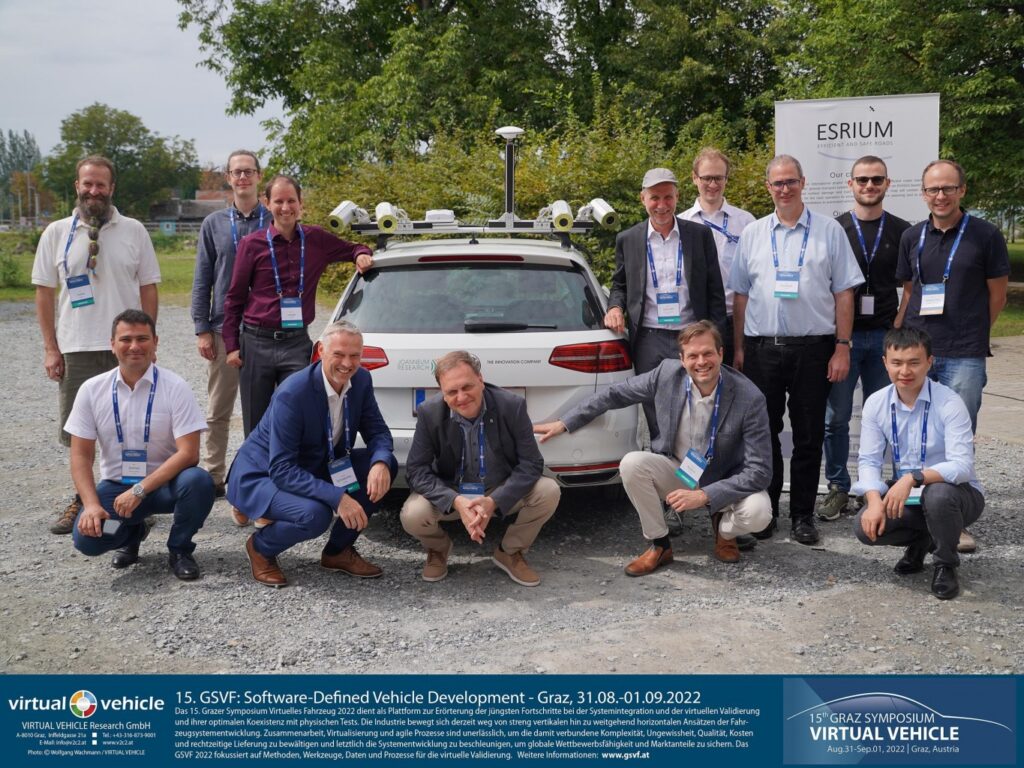 What is the 15th Graz Symposium Virtual Vehicle?

 The GSVF 2022 is organized by one of the ESRIUM project partners, the Virtual Vehicle: ´the Graz Symposium Virtual Vehicle 2022 serves as a platform to discuss recent advances in system integration and virtual validation and its optimal coexistence with physical testing. Industry currently moves away from strictly vertical to broadly horizontal vehicle system development approaches. Collaboration, virtualization, and agile-enriched processes are vital to cope with related complexity, uncertainties, quality, costs and timely delivery, to ultimately accelerate system delivery ensuring global competitiveness and market-shares.
The GSVF 2022 focuses on methods, tools, data, and processes for virtual validation.´